Sunset Dinner at Jimbaran Beach @Bali, Indonesia
Right after visiting Uluwatu Temple, we rushed to Jimbaran Beach for the sunset dinner. Tables and chairs were lined up all along the beach for people to have dinner while enjoying the sunset.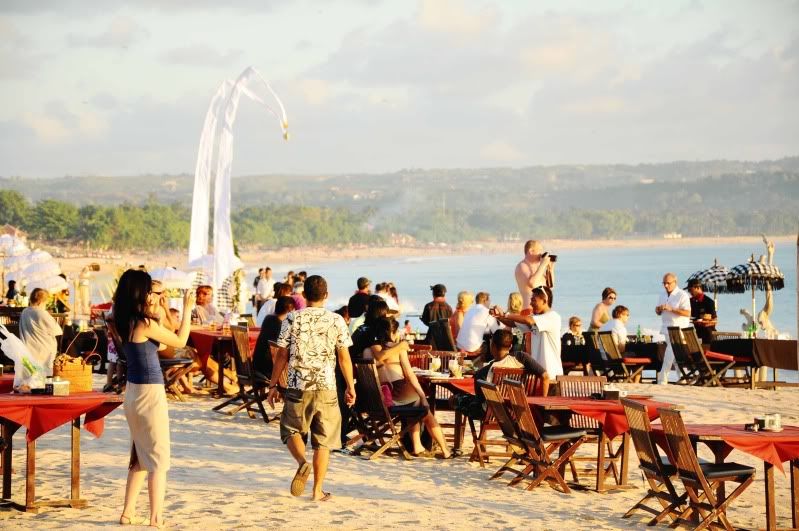 There's lots of people there already. The beach is crowded most of the time, so there goes your dreams of a romantice dinner for two, with the whole beach to yourself.
But the beach is full of life! You can see the half-naked 'ang moh' (white guy) with his DSLR, a local helping a couple catch their moment, and people armed with their cameras capturing the sunset.
Friends running on the beach. Bali sure does make you feel very carefree and relaxed. Lol, everything is made to resemble a resort, even the airport!
Couldn't resist some sillouette pictures.
Next, we have the food!
Vege....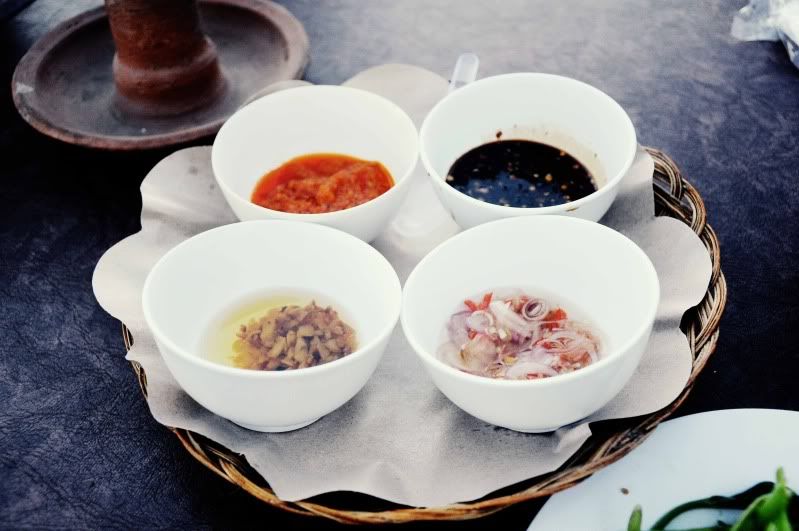 The sauce is MAGICAL! Perhaps its because I've never tasted anything like it before. I think we had it refilled twice.
Everyone had a plate. Seriously, this is the best BBQ seafood that I've ever had. They have a very different kind of marinate from what we have here in Malaysia. Main ingredient is santan (coconut) so it was delightful to discover this new taste.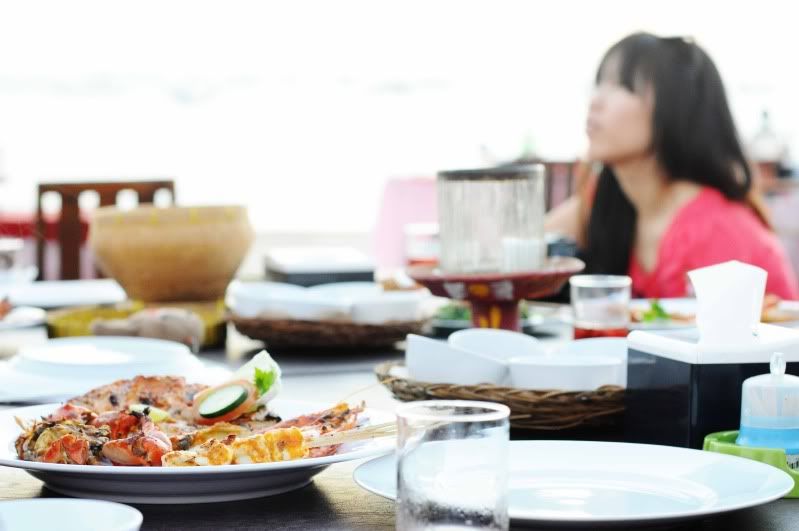 Pic of the table setting.
Sue Jan obviously enjoying her food....
There was this guy selling roasted corn by the beach. Its another thing that I noticed about the locals in Bali. They LOVE corn. You walk and walk and...hei!....a shop selling corn....then walk again, and there you have another shop selling corn. Not a corn fan so I did not buy.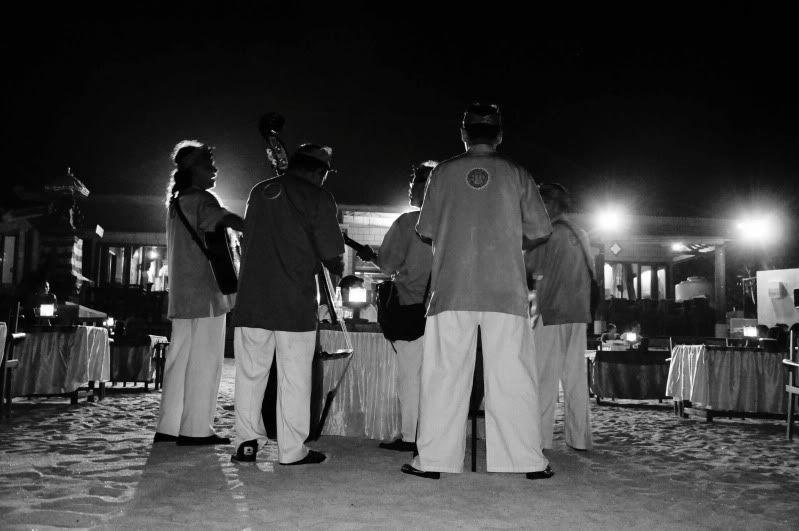 This band really added to the beach mood that evening. They went table to table singing songs. So you have the setting sun, sounds of waves crashing on the beach, gentle sea breeze, great food and sounds of a band playing in a distance. Sounds perfect huh?
Last shot of the sunset =D
.
.
.
.
.
.
.